Rene Furterer COMPLEXE 5 Regenerating Plant Extract
26 Jul

In fact, I wanted to write a review about this oil a long time ago. Complex 5 designed specially to energize the scalp and fight hair loss. I've found it is not just working in this respect, but it also promotes hair growth.
| | |
| --- | --- |
| January 2017 | May 2017 |
Over this time frame, my hair has grown by 2 inches. This is very good for me. I never saw it so fast. I am using it for 3 years already, but somehow I did not shoot the photo by the result. And now I want to show you that it does works.
Complex 5 is my favourite product by now. In my humble opinion, it is much better than simple oils. The perfume is mainly citrus - it smells of orange and lavender basically. But there is also the flavour of other oils and a bit of cinnamon, I think.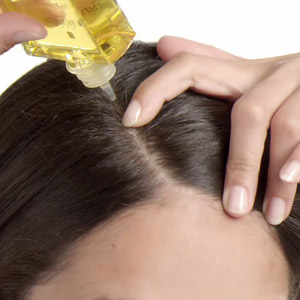 I am using it once a week, but not for 15 minutes as written on the box. I am doing overnight treatments. I am combing my hair and applying this oil. By the way, the bottle has a convenient dip just on the parting the hair. I apply the product in 10-12 lines with the hair roots all over the head.
Then I massage, rubbing these oils into the scalp and massaging head and neck with my fingers with some pleasure. I do massage for 15 minutes. Yes, yes, 15 - 20 minutes. Should be the maximum effect by 15 minutes of massage. Then I am wrapping a light warm towel and going to bed. Next day I get up in the morning and wash the hair with my regular shampoo and balm. The whole procedure is done. And I am doing this every week without skipping any week.
One more thing - this product considered as a hot, stimulating oil and it irritates the skin a little, but it's almost imperceptible. But I am not recommending this one for people, who has very sensitive skin. They have another product for sensitive scalp.
And you will see how the hair become fuller and begins to grow. I have started using Rene Furterer Complex 5 as hair-loss treatment and now continue to use it as a hair-grow treatment. In addition, I am taking seasonally Omega 3 in the winter and a complex of vitamins in the spring.
One bottle lasts for about 3 - 4 months. Mine is almost gone, I should buy a new one. Unfortunately, they never had discounts on Complex 5. But I always end up buying shampoo and mask, so shipping is free. And I am also getting others shampoo and mask samples. Last time I got a travel size Forticia Shampoo.
It costs 50 bucks. YES, it's expensive, but it's worth it. At least you can do a course in spring once a year.